get better data from internet faster
scraperonline, powered by ChatGPT, scrapes and structures web data within seconds
some hint: a webpage url starts with https://
🎉 Start Free! No credit cards needed.
Trusted by teams at 1,000+ businesses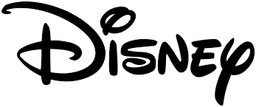 Use Cases
What can it do for you?
In today's fiercely competitive landscape, robust and accurate market research forms the lifeblood of any business strategy. Transform a list of websites into a powerhouse of insightful data, all at the click of a button! `
📊 Market & Competitive Research
Unleash the power of ScraperOnline, the best web scraping tool for unearthing vital market insights. Decode competitors' strategies by scraping eCommerce websites, analyzing content trends, keyword usage, and product offerings. Stay in the know with real-time industry data using this AI website scraper.
🎯 Lead Generation
Ignite your sales engine with ScraperOnline, the most advanced web scraper tool. Dive deep into the data ocean, structure it, and pinpoint promising leads. Kick-start your outbound marketing with ScraperOnline's no-coding data scraper - easy web scraping for custom prospect lists.
📝 Content Aggregation
Simplify your content creation with ScraperOnline, the top web scraper Python tool for content aggregation. Extract, curate, and pool content from multiple websites to enrich your platform. Improve your SEO ranking with strategic content intelligence, pushing your brand to the apex of search engine listings.
💰 Price Comparison
Power your eCommerce strategy with ScraperOnline, a top-rated website scraper tool. With this tool, extract pricing data from competitors, gain insights into market trends, and develop unbeatable pricing strategies. Stay competitive and profitable with these data mining insights.
💬 Sentiment Analysis
Convert customer feedback into game-changing strategies with ScraperOnline. Scrape reviews, ratings, and comments from across the web to understand your audience's sentiment. Harness the power of data extraction tools like ScraperOnline to boost customer-focused decisions and enhance your brand reputation.
📍 Website/Business Listings
Amplify your local SEO using ScraperOnline, an excellent website crawler tool. Extract and structure critical data from business listings to improve your local visibility. Enhance your location-based marketing and connect with your target audience efficiently using this free website scraper.
Become a data powerhouse. Ready to get started?
Start your journey with ScraperOnline today and transform the way you gather and use web data!
Enterprise Solutions
Custom Solutions for Unique Needs
Discover customised data scraping solutions crafted for your unique business needs. Leave us your details and our executive will get in touch soon for customised scraping solution.